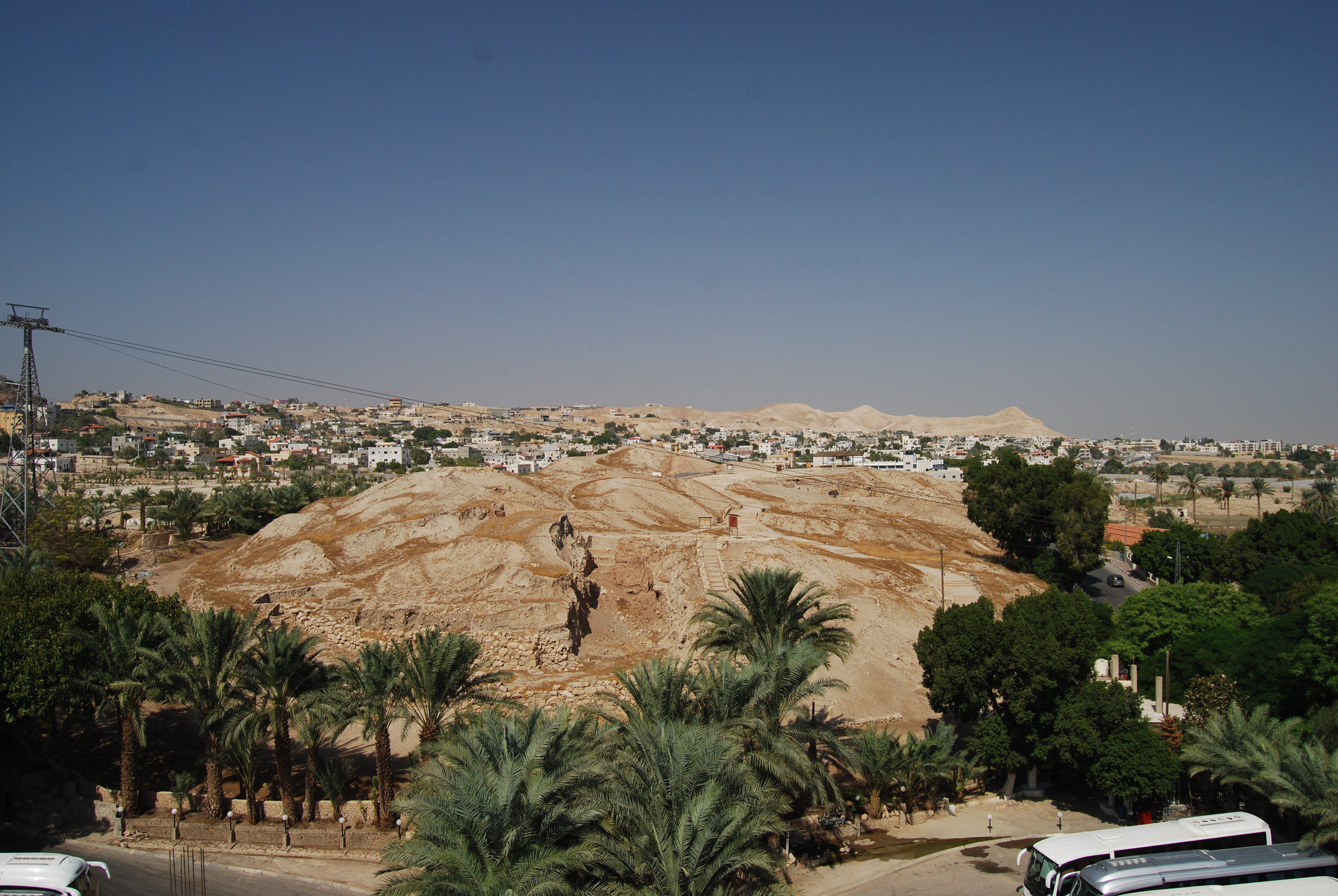 This evening, we arrived in the beautiful city of Jerusalem. Unlike what is being reported on the news right now, it is exactly as I remember it from my last visit. In fact, when we arrived at Jericho today, it was more crowded with tourists than I have ever seen it. So, whatever is being reported back home isn't exactly what is happening here on the ground. In other words, as much as we all appreciate your care and concern, we are doing just fine. I always hate leaving Galilee, but that is what we were required to do to keep on our schedule. Very soon, we found ourselves at Tel Jezreel, the site of the palace so Ahab and Jezebel. From the hillside, you can see the locations of many Biblical stories.
Shortly thereafter, we arrived at the Spring of Harod. Gideon narrowed his army to 300 men by giving them a test here. The water was actually flowing a little bit. Since we are at the end of the dry season, I had not expected this.
A visit to Bet She'an was next on the agenda. The amount of ruins that are visible here is overwhelming. By claiming to the top of the tel, you get a good appreciation for the strategic importance of this location.
By driving down the Jordan Rift Valley, we found ourselves at Jericho. Whenever we stop there, I want to talk to the group for an hour discussing all that happened here. But, it was very hot when we arrived. So, I abbreviated my comments and then finished them up when we were all back in our touring coach.
After a quick visit to the traditional baptismal site, we made our way "up to Jerusalem". We will spend the next five nights here and enjoy all of the sites in this wonderful city.
We are all having a great time and the sarcasm is getting more and more intense. I can't wait to spend time with all of them again tomorrow.
Until then, shalom.