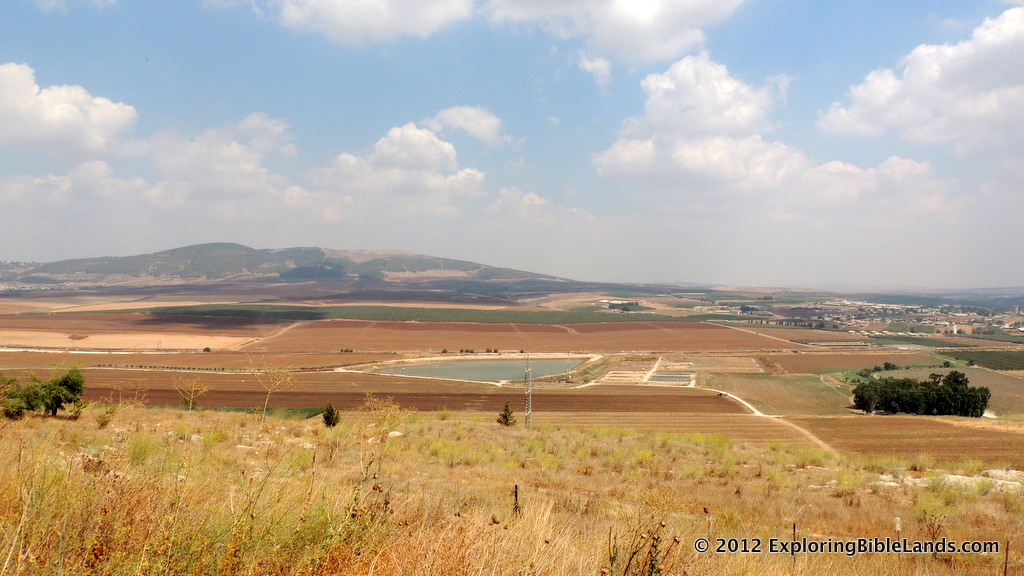 The above picture was taken from the tel at Jezreel, looking north toward the Hill of Moreh across the Jezreel Valley. How many Biblical events can you name that took place within the area of this picture? Here is a partial list:
King Ahab, and his wife Jezebel, built a palace in Jezreel. This view is what they would have seen when they looked across the valley.
Gideon defeated the mighty Midianite army with only 300 men by surrounding their camp which was located at the base of the Hill of Moreh.
The prophet Elisha often stayed with a couple from Shunam. Shunam was a small city on the western edge of the Hill of Moreh.
King Saul once visited a medium who lived at En-Dor. That small town was located on the other side of the Hill of Moreh.
Jesus raised a widow's son at Nain, which was located on the other side of the Hill of Moreh.
And, here is one more item of interest...
In 1 Samuel 29:1, we are told that in preparation to battle the Philistines, the Israelites encamped at the spring of Jezreel. Do you see the group of trees to the right in the picture? That's the location of the spring.
There is so much history in such a small area. Isn't that interesting?