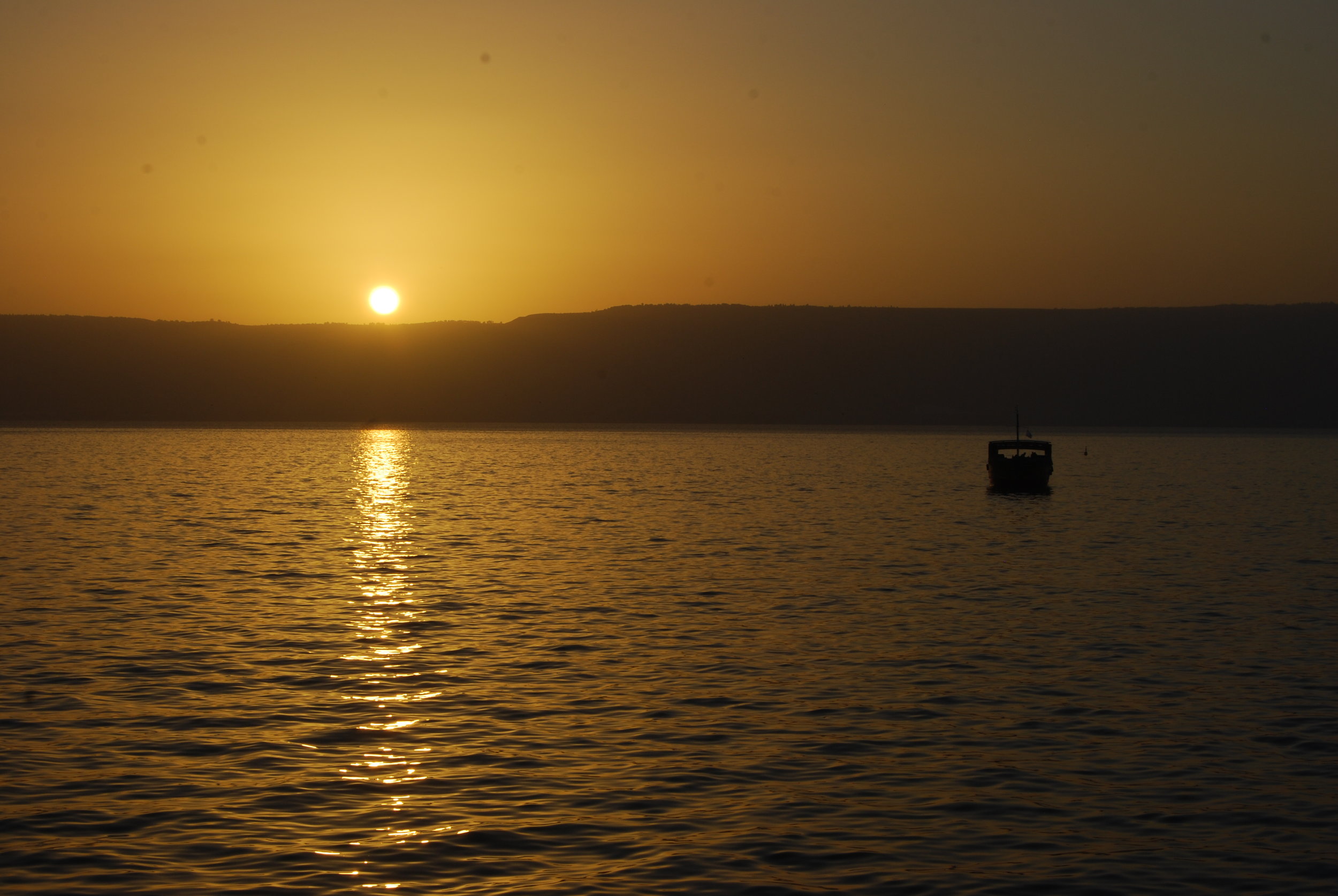 When we arose this morning, the sky was crystal clear and it provided a wonderful sunrise over the Golan Heights. Seeing this view from the Sea of Galilee is always humbling because you know that many of the early disciples saw the same view when they lived in is area. After breakfast we boarded our boat for a ride on the Sea of Galilee. From this unique vantage point, you can visualize many of the Biblical stories and where they took place. We disembarked at the museum at Nof Ginnosar and were able to view the ancient boat that was found in the mid-80s not too far from here.
We visited the Church of the Beatitudes (the traditional location of the Sermon on the Mount), the Church of the Primacy (the traditional location of the events recorded in John 21) and the ruins of Capernaum.
For lunch, we ate St. Peter's Fish in the town of Migdal. We then climbed to the top of Mt. Arbel for an amazing view of the Sea of Galilee. We concluded our day by seeing the ruins of a first century synagogue in Magdala.
Overall, it was a wonderful day. The temperature has been warmer than what we were expecting, but everyone has handled it without complaint. I'm lucky to have the opportunity to travel with these amazing people.
Tomorrow, we will head north of the Sea of Galilee and visit the sites of Hazor, Dan and Banias (Caesarea Philippi). I can't wait for this adventure to continue. Until then, shalom.