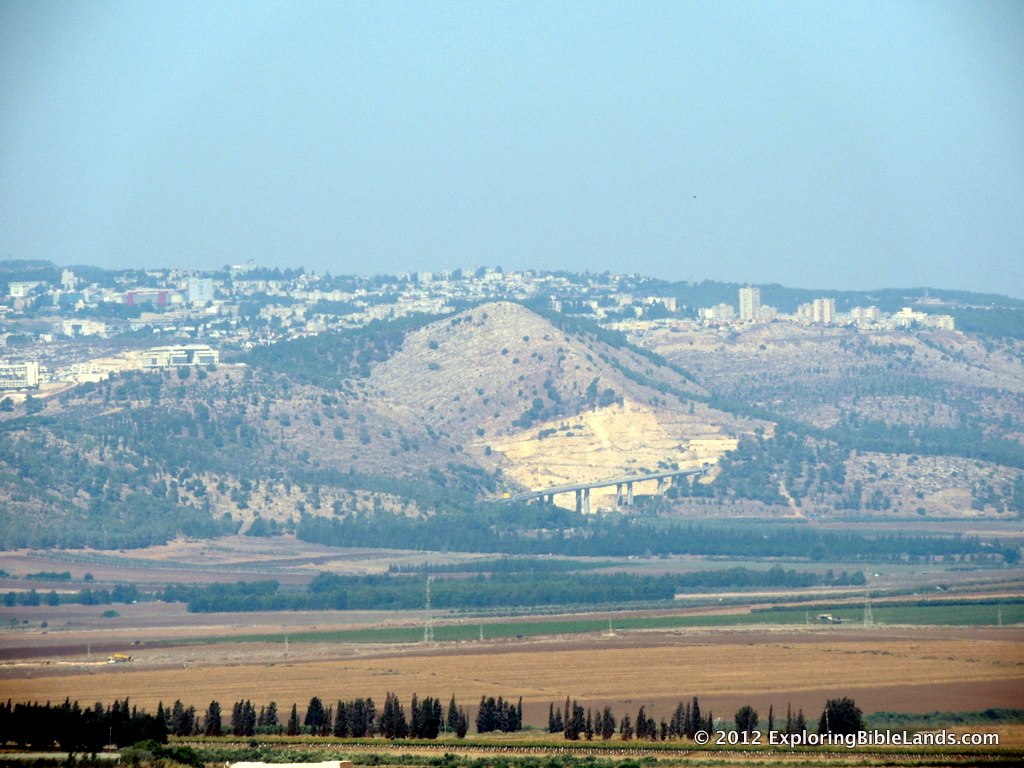 As you travel around the lands of the Bible, you are immediately swept up in the thought of being in the actual places where the events took place. However, it is important to keep things in perspective. We know where places like the Sea of Galilee, the Jezreel Valley, Jerusalem and Megiddo are located. However, sometimes other places are not so evident, even though some claim that they are. Many people believe that the Transfiguration of Jesus took place on Mount Tabor. To that end, the Roman Catholic Franciscans have constructed the Church of the Transfiguration on top of the mountain. The Eastern Orthodox also have a monastery on the summit. It is possible that the transfiguration happened there, but we do not know for sure because the Bible does not tell us. (Personally, I tend to think that the transfiguration occurred on or around Mount Hermon in northern Israel.)
Earlier today, Todd Bolen released a post informing us of a movement to construct a large statue of Jesus on Mount Precipice near Nazareth. The mount is called "Mount Precipice" because it is the traditional location of where the people of Nazareth tried to throw Jesus off of the cliff. However, Todd makes an interesting point in his blog:
The traditional hill is not the place where Jesus was nearly killed, for ancient Nazareth was not built on this hill.
And, in this, Todd is correct. Look at the passage from Luke 4 describing the event:
So all those in the synagogue, when they heard these things, were filled with wrath, and rose up and thrust Him out of the city; and they led Him to the brow of the hill on which their city was built, that they might throw Him down over the cliff. - Luke 4:28-29
The hill that we call Mount Precipice is not the hill on which the ancient city was built.
Traveling to Israel is a wonderful experience. It opens up words in passages that you have read a thousand times. But, you must be objective in what you see and hear. Take what you learn and compare it to what God's Word says.
The picture at the top of this post is of Mount Precipice. The picture was taken from Megiddo looking north across the Jezreel Valley. You can see Highway 60 as it cuts into the mountain and climbs toward Nazareth in the hills of Lower Galilee. (NOTE: If you are reading this post in an email, you will need to click on the title and view the post on a web page to see the picture.)